Sorry for the lack of updates. I've became less motivated to blog this few days. In case you've forgotten, There are 3 more days left to
vote for HER WEIGHT LOSS DIARY
on the DiGi WWWOW Internet For All Awards 2013. I want to thank everyone for your support.
Disappointed. Hopeless.
But part of me believe that meeting my weight loss goal is still possible. After all, good health isn't always measured on scale. Non Scale Victory is about focusing on positive changes towards weight loss and building on them. This is another week to celebrate Non-Scale Victory. This post is link to
KTJ Weighing In.
Last Sunday, hubs and me went to watched Man of Steel with the kids. We never go out to the movies after we have kids. I like to go on date nights, go to the movies every once in a while with my hubby, but I can't because I just hate leaving my kids with someone else. But Man of Steel sounds like a great family movie, so we celebrated Father's Day by watching the movie together. I usually don't bother to eat or drink during a movie because it's only distracting the cinematic experience. But I brought foods with me for the kids because the show time was near meal time, and in case the kids get bored. We have popcorn, hot dog buns and cup corn. This may not be the best Superman movie but the kids enjoyed.
We returned home, and my son asked for another hot dogs. He seemed to really like it, like the best hot dogs he has ever eaten. But then his request struck me.

We haven't had hot dogs for almost a month now in our house!

Maybe over a month, I don't remember. I realized that

I've also stopped buying canned foods

.

But okay, last night I bought some canned tuna for the first time in 5 months.
My weight loss is maybe slow, but it's not about that weight loss deadline that matters. It's important to just focus on giving my body good food and trying to move more.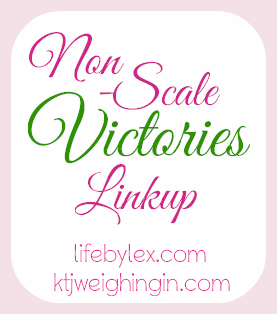 What is your Non-Scale Victory this week?

Share in the comments, and let's celebrate.